Giveaways & Demonstrations
Live Taping Of DelmarvaLife
We are taking Delmarva Life on the road! Don't miss your chance to see DelmarvaLife filmed live with lots of cool prizes and live music. Stay tuned for more details!
When you attend the live taping of DelmarvaLife, you can have the chance to win one of the prizes below – stay tuned for more prizes being added!
Makeover Giveaway


From Delaware Learning Institute of Cosmetology


Get A New Look With A  Makeover Including Hair Styling & Makeup
And Outfit From Blooming Boutique!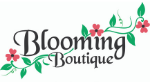 2021 Information Coming Soon!
2021 Information Coming Soon!